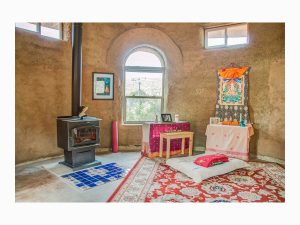 What is Off-Grid?
Diamond Mountain Retreat Center, 3 years ago
0
1 min

read
982
At Diamond Mountain Retreat Center, our cottages are self-sustaining thanks to an off-grid system. This allows for a complete disconnect from the outside world so that our visitors may truly embrace the natural surroundings. But what does it mean to be 'off-grid?'
All of the cottages located at Diamond Mountain Retreat Center are off-grid.  In short, for a property to be off-grid, it is not connected to the electricity, water, gas or sewage systems provided by the local area.  Instead, all of these services are supplied by self-sufficient infrastructure developed at DMRC.  Here, we implement the off-grid practice with the use of a variety of renewable resources, such as:
Solar panels and solar-charged batteries
Composting toilets
On-site water pumps
The use of propane gas
The 'Electricity' episode of our Diamond Mountain Cottage video series explains in greater detail how we implement off-grid electricity practices at DMRC.

Related posts